ENTREES
Choice of : Chicken / Pork / Vegetables / Tofu $12
Beef / Shrimp / Mock Duck $14
Fillet Fish / Mixed Seafood $17
Roasted Duck / Salmon $22
Jasmine rice is served w/curry & stir fry dishes
substitute brown rice $1.75 extra
Stir-fried thin rice noodle, egg, scallion and bean sprout with crushed peanut.
Stir-fried flat rice noodle, egg and broccoli in sweet black soy sauce.
Coconut milk, bamboo shoots, eggplant, bell pepper, string bean and basil.
Stir-fried bell pepper, onion, carrot, string bean, basil, garlic and chili.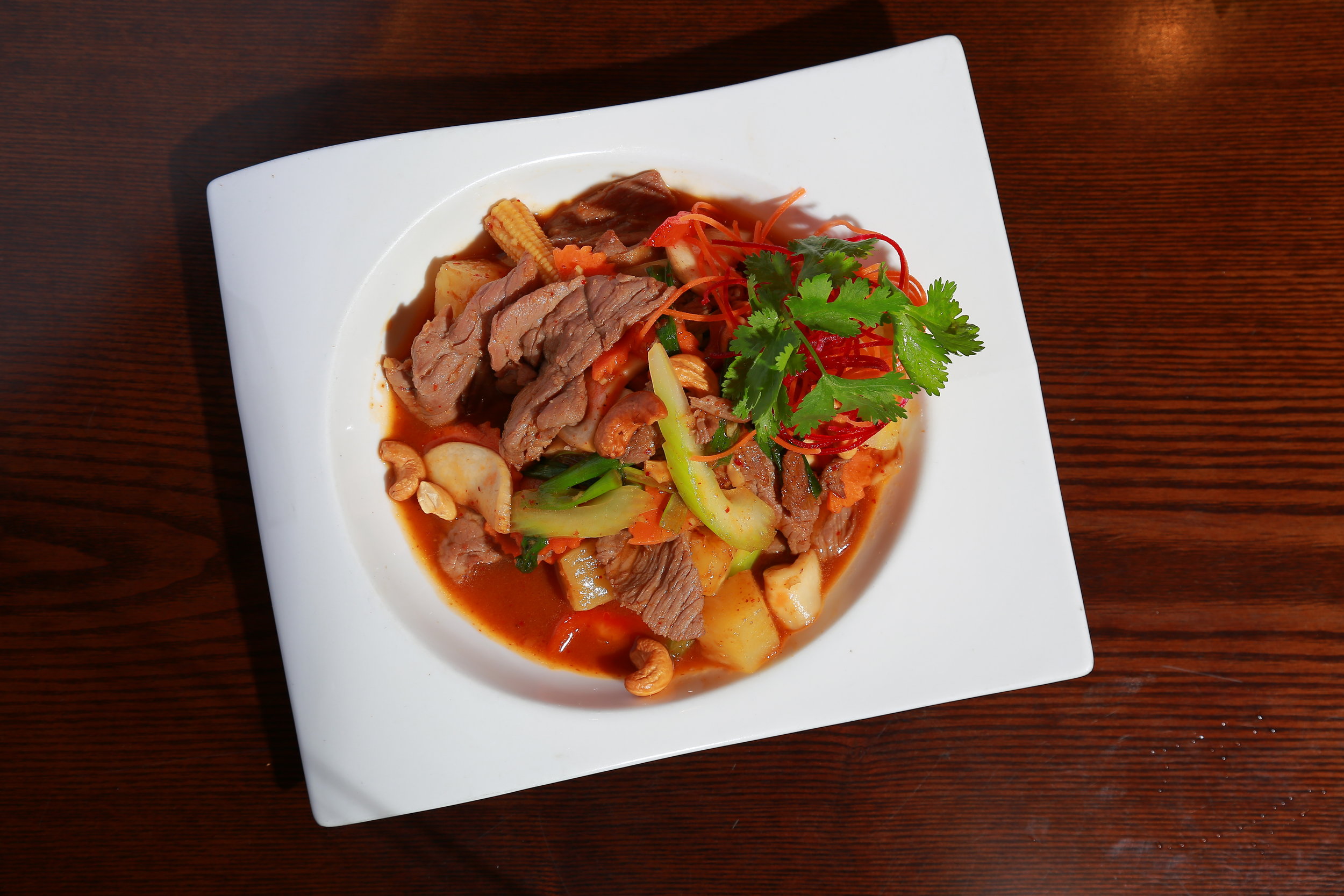 Stir-fried cashew nut, mushroom, baby corn, carrot, scallion, onion, pineapple, bell pepper and celery.